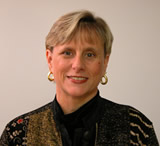 Holly Forester-Miller, Ph.D.
Holly Forester-Miller, Ph.D. is President of Wellness Consultants International, PLLC in Durham, NC and a Licensed Professional Counselor. Dr. Forester-Miller has been a consultant for over twenty years to organizations throughout the United States and internationally. She has conducted workshops and presentations in Scotland, Germany, China, India, Malta, Switzerland, and Greece. She retired from academia as a Full Professor after 22 years of training counselors at the graduate level. As part of her academic career, Dr. Forester-Miller taught graduate courses in Consultation, Stress Management, Active Listening, Group Leadership, Crisis Intervention, Ethics, Clinical Hypnosis, and Communication Skills. Some of the organizations she has been a consultant to are: Union Carbide, Duke University Medical Center, Xerox Corporation, Bombay Chamber of Commerce (Mumbai, India), Olin Chemical, and Wake Forest University.
At WCI Dr. Forester-Miller offers corporate consulting, team building, executive feedback programs, workshops and training seminars, and individual and group counseling. She teaches communication and rapport building skills to first and second year medical students as part of the faculty of the Practice Course at Duke University's School of Medicine.
Dr. Forester-Miller has published over 25 articles and book chapters. She has co-edited a book on group leadership, Issues and Challenges for Group Practitioners. Dr. Forester-Miller has appeared as an expert in two professional training videos, as well as having been interviewed on the Discovery Health channel and the Wisdom Network. She has served on the executive boards of several companies and national and state professional associations. Additionally, she has been president of three state professional associations and chaired numerous national committees.
As a clinician she uses general psychotherapy skills, as well as clinical hypnosis to assist individuals in enhancing wellness. Dr. Forester-Miller has been designated by the American Society of Clinical Hypnosis as an Approved Consultant in Clinical Hypnosis and trains health care providers in the use of clinical hypnosis. Dr. Forester-Miller views people holistically and helps them to use their mind, body, and spirit in implementing change in their lives.
Dr. Forester-Miller received her Ph.D. in Counseling from the University of Virginia in 1983. She holds a Masters Degree and post-graduate training in Counseling and College Student Personnel from Bowling Green State University. She has a double major baccalaureate degree in Economics and Management Science, and Speech Communications from the State University of New York College at Geneseo. In her leisure time Dr. Forester-Miller is a metal sculptor.
Click here to see some of Holly's Metal Sculpture.